One of the first supplies on everyone's list is a backpack. For me this is a must be durable item as I have a boy who tosses, drags and is generally rough on everything he uses.
I bought my first backpack over five years ago when my son entered his twos program. At that time I wanted small- he was little – and I wanted no commercial characters as I figured whoever he loved at 2 he wouldn't like at 3.
This is his bag 5 years later: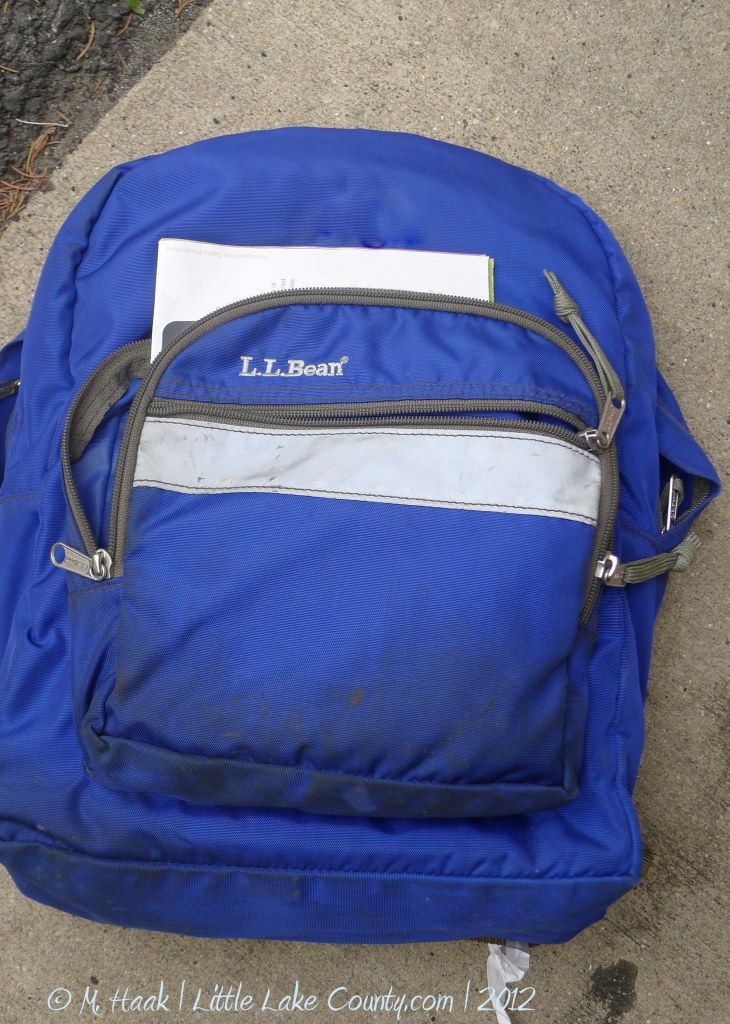 Still in one piece (albeit a bit dirty) ad still being used. He currently keeps it in the car with his car activities. I came upon L.L. Bean accidentally and have been so pleased with the quality. As you can see there is no fraying, no rips, and all the zippers still work! We are now the owner of three L.L.Bean backpacks, these are the two we will use this school year:
The one on the left is a year old, he got it for first grade and aside from some scuffs on the reflective strip is still in great condition. It's the Original Book Pack size. This year we bought the matching lunch box after my son broke the zipper on his other lunch box only a month into the school year. Since the backpack has no characters on it I don't have to worry about it not being cool this year, I think camo is to boys as flowers are to girls. I'm expecting this to last him until at least 5th grade where we will move up to the bigger size.
The bag on the right is the Original Junior Book Pack (same as the 5year old blue one above). It was used in preschool for one year and has just been used in the car and to play with for the last year (her pre-4 provided a bag) it's coming out now for kindergarten and she is so excited! She loves that it's pink and just like her brothers, although small enough she doesn't tip over from it!
In my opinion L.L. Bean has proven to be worth every penny, and they currently have free shipping with no minimum order!
I asked on my Facebook page about durable backpacks and in addition to L.L. Bean, Jansport was recommended (I do still have one from college) and Pottery Barn Kids (I have no experience with hose).
Editor's update: All backpacks pictures are still being used and in one piece in 2018!
How about you? Do you a suggestion for backpacks that last or do you but a new one every year?
---
Disclosure: Some links provided in this story are affiliate links. A small percentage of purchases made through those links are earned and used to cover the expense of running the site. Thank you for clicking!