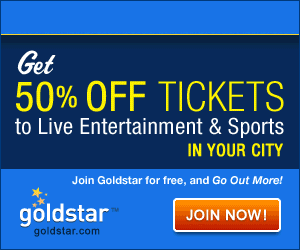 Everyone loves a deal right? Goldstar has tickets for all sorts of live events at great prices! Here are some upcoming ones in our area you don't want to miss:
Rainy days (which we are n the middle of!) are perfect for a trip to the Kohl Children's Museum! You can get tickets for only $5.50 (good for afternoons only).
Get out and have some fit fun with your kids for 50% off! Bubblepalooza tickets are only $21.50.
Ravinia shows are a staple of summer in Lake County! Save on Kids Shows like:
Or head out on an adventure with a trip to the Bristol Renaissance Faire, tickets are only $15!