The crocs are coming! Slightly less scary than the plastic shoes; real crocodiles, alligators, and their reptilian relatives will be making their annual appearance at this celebration of all things crocodile.  CROCtoberfest takes place this Sunday, October 26th at The Wildlife Discovery Center in Lake Forest.
The Wildlife Discovery Center is a living nature museum that has always been a place where families can interact with wildlife, particularly reptiles.  I've already written praise about this hidden gem for hands-on animal interaction, but CROCtoberfest ups the ante by focusing on crocodiles and bringing in Crocodile Experts.  If crocodiles are your thing, here is your chance to really get up close and personal to these ancient animals.   How close can you get? Just take a look at these photos!
Being able to pet and hold a real live crocodile or alligator just isn't complete without the proper context.  Take the time to let your kids talk and ask questions from the experts on hand.  You'll gain some fascinating insights on these often misunderstood reptiles.  It's not only educational but a uniquely memorable experience. Won't grandma flip when she sees your pictures on Facebook?  Or better yet, bring grandma along!
All the other friends we have come to love at the Wildlife Discovery Center will be there too including their large collection of lizards, snakes, turtles, amphibians and even Boris the Bobcat.  Among the children's activities offered will be face painting and a storyteller.  Mom and Dad can peruse various craft vendors along with the Wildlife Discovery Center's Wildside Store.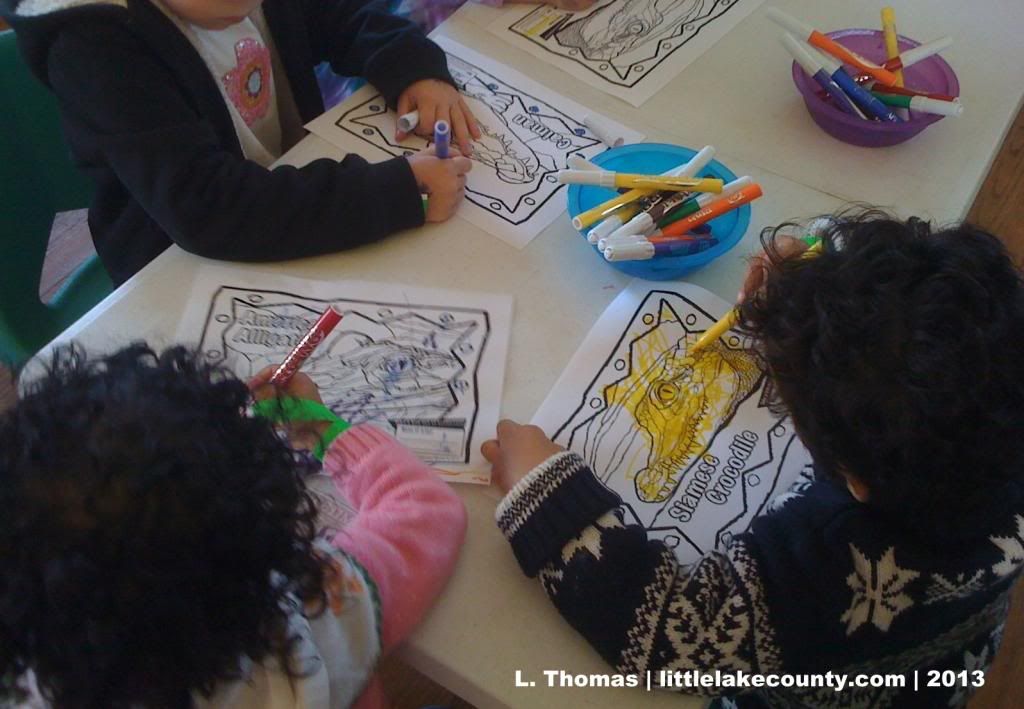 While admission to the Wildlife Discovery Center is normally free, this special event asks for a $5 per person recommended donation at the door. You can feel good knowing that these funds are used towards crocodile conservation and the care of the facility's animals.  It is well worth the price of admission and more if you can spare it.
CROCtoberfest at the Wildlife Discovery Center
Sunday, October 26, 2014
10am-2pm
1401 Middlefork Drive, Lake Forest
$5 per person recommended donation
Visit CROCtoberfest page for more details and follow the Wildlife Discovery Center on Facebook
Save