Find FREE (or low-cost) heat relief indoors at these fun, family-friendly locations around Lake County!  The listed locations have hours and availability for Thursday and Friday during the Excessive Heat Warning.  Find other locations by visiting 
Summer Weather Relief: Indoor Entertainment in Lake County
or our MEGA List of Indoor Play Places.
FREE (or Cheap) Indoor Entertainment Lake County
Deerfield Park District Tree House
Jewett Park Community Center, 836 Jewett Park Drive | (847) 945-0650
Children are $3m, Parents are FREE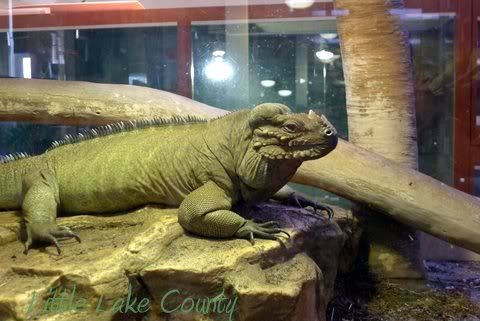 Wildlife Discovery Center
1401  Middlefork Drive, Lake Forest | (847) 810-3663.
Read why it's one of Loralie's favorites.
Open Tuesday, Friday, Saturday and Sunday 10:00 a.m. – 4:00 p.m. Always FREE, but donations are appreciated.
Chick-fil-A
701 N. Milwaukee Ave., Ste 360, Vernon Hills | (847) 247-8000
Maureen reviews the restaurant and tells us about their free playspace for children 5 and under.  They also have a full calendar of family programming which we share each month in What's on the Menu?
Hawthorn Mall in Vernon Hills has a FREE playspace as well as in Gurnee Mills. 
Find out how your kids can bowl free all summer long!
Fun Library Spaces
Don't forget your local library.  Many Lake County libraries have play spaces in their children's areas, some with fully-outfitted toy rooms or equipment for an indoor playground! Here are just a few we recommend:
Cook Park Library
413 N. Milwaukee Ave., Libertyville | (847) 362-2330
Playroom with toys for infants and toddlers. 
Wauconda Area Library
801 N. Main Street, Wauconda | (847) 526-6225
Jen V. goes Beyond the Books at Wauconda Area Library. 
Barrington Area Library
505 N Northwest Hwy, Barrington | (847) 382-1300
Shelby goes Beyond the Books at Barrington Area Library. 
Summer Children's Movies
On select days of the week, a few local movie theaters offer discounted summer movies for kids, some as low as just $1.00!
---
The National Weather Service has issued an
Excessive Heat Warning
for Northern Illinois from noon today to 7:00 pm on Friday, July 22nd. Maximum heat index values will reach 105 to 115 degrees!
* More instructions from the National Weather Service: 
The elderly, small children and pets are especially susceptible. Know the signs and symptoms of heat exhaustion and heat stroke. Wear light weight and loose fitting clothing when possible and drink plenty of water. Heat Stroke is an emergency, call 911.Young children and pets should never be left unattended in vehicles under any circumstances. 
Save
Save