This story contains affiliate links
The holidays are here and if your gift list is longer than Santa's, we're here to help. The 2017 LLC Gift Guides will help you find the best gifts for everyone on your list leaving you time to kick up your heels and enjoy some eggnog. Today we bring you ideas for all those stockings you hung with care. From little ones to big ones we have ideas for everyone on your list.
Stocking Stuffer Ideas
Two animals in one! Each fun FlipSee Stuffed Toy features two cuddly soft animals that flip back and forth for tow sides of fun! Parent bonus: two stuffies for the space of one! Available at www.flipazoo.com,  Wal-Mart and Amazon.
Kids have outgrown the stuffies? Try the Flipazoo Mini Collectibles. Perfect for those kids that like to collect things available in a blind bag for $1.99 or in 3 and 7 packs.
[spacer height="20px"]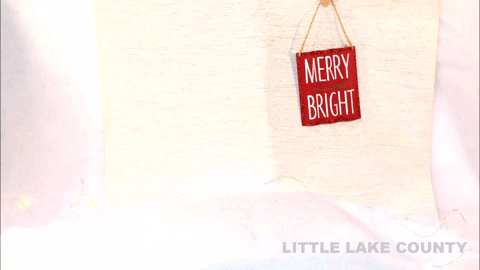 PBS KIDS Aurora line of plush toys will feature a new lineup of animals, including a narwhal, flamingo and black jaguar. The toys feature fun, kid-friendly facts about each animal, connecting children with the diversity of wildlife.One hundred percent of the net proceeds from the sale of all PBS KIDS toys at Whole Foods Market will support PBS KIDS' mission to help all children, especially those who need it most. Whole Foods Market will also donate one percent of total sales to Whole Kids Foundation®, an organization dedicated to improving wellness and nutrition across the country.
[spacer height="20px"]
Bath bombs are fun to treat your kids or significant other with for the holidays.  Head into Bath & Body Works at Gurnee Mills to grab an assortment with fun labels and scents sure to bring a smile!
[spacer height="20px"]
Who is the karaoke star in your home?  We love these miniature (smaller than a thumb) microphones that plug into phones.  Simply download the app and sing your heart out, grab them for only $10 at Charming Charlie in Gurnee Mills.
[spacer height="20px"]
Have a new driver in the family?  Yankee Candle at Gurnee Mills has Vent Sticks that make the perfect stocking stuffer to freshen things up!
[spacer height="20px"]
The boys in my house are the hardest people on my list to find stocking stuffers for. My preschooler always gets Hot Wheels cars because he's obsessed and he is going to go bananas when he sees this road Playtape to go with it this year. We used to have a rug on it with roads that was ruined in the flood. This tape comes in two sizes as well as blue and orange – to match Hot Wheels tracks. So he can make his own tracks wherever he wants! It's a paper tape – like for marking off walls for painting – so it comes off easily from walls and carpets without damaging surfaces.
Available at Amazon starting at $9
[spacer height="20px"]
Piggy Paints
My girls are obsessed with painting their nails. These year they will be getting Piggy Paints in their stockings. Piggy Paint is a natural, Eco-friendly, hypoallergenic nail polish line for girls. Lots of Lake County Boutiques carry it, you can even find it in some Target and Wal-mart stores. The nail stickers are an added bonus for the bigger girl, her tiny fingers need smaller stickers!
[spacer height="20px"]
This mom, who has 6 schedules to manage and a business wants pens. All the colors. Zenzoi is one of the best offering vibrant colors that don't bleed in gel pens. They also have high quality colored pencils, crayons and markers for all your adult coloring needs…and for bigger kids who won't eat them as well!
Find them online.
[spacer height="20px"]
Claire's 
Claire's is one stop shop for sticking stuffer for any tween girls on your list. Pop into the store at Hawthorn Center or purchase on line through our link (our link get you BOGO deals).  We'll be putting in some new earrings for our newly pierced daughter and my six year old is obsessed with the ear headbands so she will for sure be getting one of those, and everyone is getting unicorn bath bombs because – unicorns!
[spacer height="20px"]
Seedling is full of fun, playful  and creative stocking stuffers, like these squirrel pens.  Their pocket money collection is also at a low wnough price point you can get little gifts for the whole class instead of candy, or load up all the cousins stockings!
Previously recommended stocking stuffers:
What do you stuff in your stockings? Share in the comments!
[spacer height="20px"]
---
Disclosure: Some links provided in this story are affiliate links. Little Lake County will earn a portion of sales made through these links and use them to run the site. Thank you for clicking!
We received samples of some featured products in order to facilitate the reviews mentioned in the story. All thoughts and opinions are our own. Placement in this guide was not paid for.
Gurnee Mills is a paid advertising partner of Little Lake County.