This story contains affiliate links and features LLC Partners, items were chosen by the editorial team - not purchased by the businesses.
The holidays are here and if your gift list is longer than Santa's, we're here to help. The 2017 LLC Gift Guide will help you find the best gifts for everyone on your list leaving you time to spare and enjoy the season, or to stress about the in-laws coming (just kidding)! Today we're looking at Toys for Every Kid on Your List.
Toys for Every Kid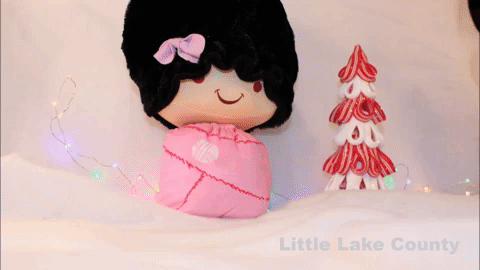 My girls, especially the youngest one, love baby dolls. So. Many. Babies. We received a sample Flip Zee Girl and my daughter and I both love it! It is a soft and squishy rag doll that she can sleep with and not bang herself on the head. It's also two dolls in one! The Flip Zee "grows up" from an adorable swaddled baby to a cute little girl. There are 6 different girls so you can find one that suits your daughter's personality.
[spacer height="20px"]
Slime
The hottest thing of the year, I know we all want the fad to end. Steven Spangler Science has so many different slim kits but the most interesting is String Slime. The kit comes with everything you need and even better there is no glue, no PVA and no Borax. It's easy to use with fun colors that don't stain your hands.
Get it from Steve Spangler Science, $19.99 per kit.
[spacer height="20px"]
I know another doll… but I do have two girls! The goal of Girlz and Dollz is teach girls to be confident and happy in their own skin with unique, stylish dolls in various hair colors, and ethnicity. These dolls will encourage girls to express their individuality, be confident and believe in themselves. The  "I AM ME" mantra of this company is strongly personified in these affordable, extra soft, fun, and special dolls!
[spacer height="20px"]
Jennifer knows that pint-sized Star Wars fanatics will squeal over the R2-D2 App-Enabled Droid by Sphero. No detail was laid to waste in the design of this toy, which is nearly seven inches tall and is controlled with a smart phone or device. Designed with fully-functional lights and built-in speakers, the droid moves easily on hard surfaces and can be played with in various modes. You can even watch Star Wars movies with the droid, change the droid's positions, and it interacts with other app-enabled droids. Appropriate for children age eight and older.
[spacer height="20px"]
This charming dachshund captivated kids (and adults) alike at the Chicago Game and Toy Fair, and Jennifer, a dachshund-lover herself, could relate.  This toy aims is to "model responsibility" in wee pet owners (no pun intended), by creating a game about canine input and output. Basically, the dog gets fed and the leash is squeezed, leaving behind pellets. If playing the game, the player who cleans up the most "pellets" wins. We found that this dog was a great "stand alone" toy even when the game wasn't being played. Kids easily gravitated to the idea of caring for, feeding and "walking" this adorable dog, as well as attending to the resulting bodily functions. This toy is designed for children age four and older.
[spacer height="20px"]

LEGO Classic
Kids that enjoy "free play" with LEGO will be enamored with the sizes and shape variety included in the LEGO Classic building sets. Instead of instructions, building "ideas" are included, and more inspiration can be found online at the LEGO Classic website. Classic sets are also available in a single color, so you can indulge your red, green, blue or yellow-loving child with an entire box of single color bricks. Jennifer thinks all ages can enjoy LEGO Classic building sets, but it is recommended for children age four and older.
[spacer height="20px"]
Sphero Mini: The App-Controlled Robot Ball
The Sphero Mini is an app-controlled sphere the size of a ping pong ball that rolls around on smooth surfaces. There are several modes to control the ball with using the app. The most charming mode in which to drive the Sphero Mini is in "face drive" mode where operators use facial expressions and a smart device to operate the ball. Create obstacle courses, a mini-bowling game and even use it as a video game controller for certain games. Techies can also learn how to code the device using the Sphero Edu app using JavaScript. Jennifer recommends looking for the different colored shells, available to change the color of the toy, too, and cases with specialized games to round out this terrific gift.
[spacer height="20px"]
Spy Gear
It might be because we have 4 kids, one an elusive tween, but my three youngest love to play spy. SpyX by MukkiM has a whole series of spy gear from belts and tools to googles and scopes. Your little one will have hours of imaginative fun – or irritating older siblings.
[spacer height="20px"]
Light Stax
We saw lots of different variations on the light up building toys at ChiTag, Light Stax was a favorite of my LEGO loving kids for ease of use. You didn't have to worry about placing the blocks in a certain order or connecting them to special piece. It's a great DIY night lite or fun way to change up your everyday building.
[spacer height="20px"]
Magformers
This is a favorite of many of our writers, Alli swears one of the best toys ever. However don't be fooled, there are lots of imitations. As a reciever of imitations they don't last – we had broken pieces just taking them apart. Magaformers come in many kits and sizes varying in price from $16 to over $100. The ferris wheel (pictured here) actually spins!
[spacer height="20px"
What toys are on your must have list this year?
[spacer height="20px"]
---
Disclosure: Some links provided in this story are affiliate links. Little Lake County will earn a portion of sales made through these links and use them to run the site. Thank you for clicking! We received samples of some featured products in order to facilitate the reviews mentioned in the story. All thoughts and opinions are our own. Placement in this guide was not paid for.